Residential Air Conditioning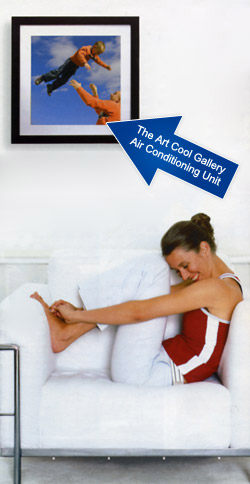 Air Conditioning is no longer a luxury only found in hotels. It is now becoming increasingly popular in homes as it is a cost effective and energy efficient way to heat in the winter and cool in the summer.
We have a long list of clients enjoying the benefits of air conditioning in their homes. We are able to supply systems that have been specially designed for the domestic market which not only look great, but have AA energy efficientcy ratings.
Air conditioning units are ideal for anywhere in your home with the ability to heat and cool. Most of the major manufacturers produce units specifically designed for residential use. Quiet and attractive, with white, silver or mirror finished flat fronts. Or like the Art Cool Gallery Unit (pictured), which has a picture frame on the front, enabling you to insert your own picture.
Just contact us for more information.